I've set up this page to showcase some of the online resources I use for travel, accommodation and finance.
I have personally used most of these services and thus can recommend them as they might be valuable to others. If you're considering signing up for one of these services, I'd appreciate if you would consider using my referral links (usually at no extra cost or for an extra cash bonus for you) which helps with this site 😉
Accommodation
Airbnb allows you to stay in various types of accommodations all over the world ranging from shared rooms to entire houses. I've used it in Mexico to find myself a studio apartment and I find it useful for stays between 3-4 weeks in length.
One of my favorite websites, Booking.com gives you the most flexibility by allowing you to book cheap hostels to fancy hotels. It's my preferred site to book a hostel. Plus, you can also book other travel options like flights, airport taxis and car rentals.
If I need to book a hostel in a city, my first choice is always Hostelworld. I love the map feature which shows at a glance all the available properties in a city with their rating and prices. This makes it easier to book a hostel in your ideal location. Hostelword also makes it easy to filter your search results and they have extensive reviews for almost all their properties. They also have a mobile app for iOS and Android.
Although, I usually don't book with them directly as they require a deposit right away. So, I usually search on Hostelword and then book my hostel on Booking.com as they are more flexible with reservations.
Marriott is the largest international hotel chain in the world with more than 6,500 properties in 127 countries around the world. Their reward program, Marriott Bonvoy, can provide excellent value for hotel stays and points can even be transferred to over 44 airline partners. 
Although I usually stay in hostels or Airbnb's, I've been able to treat myself to free hotel nights thanks to the points I received with the Amex Marriott Bonvoy credit card, instead of paying full price.
Couchsurfing is awesome community that allows members to stay with other travelers for free! Once you sign up and complete your profile, you can then send messages to other members to request to stay with them. Usually, you sleep on a couch but sometimes you can sleep on a spare bed and have a private room to yourself!
I've been a member for a couple of years and I've been able to "surf" in multiple cities around the world and make some great new friends. And even if you already have accommodation booked, you can join in local events and meet new people/locals by checking the "events" section of the app or the website.
Flights
Skyscanner is my go to website to check the price of flights. It's easy to use and I enjoy how the search results are easy to understand at a glance. For each result, they indicate which airline, name the layover city (if applicable), the entire flight time and the price making the decision for your next flight much easier.
If you're undecided about your travel destination, you can type "everywhere" in the search box and it will show you the lowest price to visit other cities and countries on a specific date. Also, if you have an exact destination in mind but are flexible with dates, you can search by "whole month" to see what day of the month is the cheapest to fly.
Tip: Make sure to do your flights searches in incognito mode or in a private browser when researching the same flight over the course of a couple of hours and days.
Flight connections is a great website to use when planning a trip. It allows you to discover visually all the non stop destinations you can fly to from your home or departure airport. Select 2 cities and all the airlines that fly between them will appear on the left side of the screen with their time table, the distance in miles and the approximate flight time. Another nifty feature is that you can filter your results by airline alliance or by a specific airline. Then, you can input your travel date and check prices for flights right away!
Lastly, you can look up airports by country and city or by 3 letter airport code which will provide some basic info about the airport and the airlines that serve it.
Cashback websites
Great Canadian Rebates (GCR) is a website that offers cash back rebates on almost every online purchase with over 700 retailers. This includes Canadian stores such as: Sport Chek, Amazon.ca, Home Depot and many more. The cash back rate will vary between 1% to 8% with the average being 4% for most vendors; but they also provide cash back when you apply to certain financial products (such as 50$ for the MBNA Best Western credit card).
In general, it takes 2-3 months to receive the cash back and the methods of payment are Paypal, egift card, or a cheque sent to your home. If you're interested in earning cash back with your online Canadian purchases, I'd appreciate it if you would use my referral link here. 
TopCashback is an popular American cash back website with 5,000 different merchants. This includes mostly American retailers but they do include some Canadian retailers like Best Buy, Home Depot and Staples so it's worth comparing with GCR to see has the higher cash back rates. There are 3 payout options which include an Amazon.com gift card, PayPal or ACH (Automated Clearing House) direct deposit to an U.S bank account. Payout delay time can be up to 14 days but I recently purchased NordVPN service through TopCashback and it took 14 weeks to receive my payout! Nonetheless, it's still a great cash back website and you can join through my referral link here.
Finance
I personally use Tangerine Bank as it's one of the best online banks in Canada. My main draw to this bank was that there are no monthly fees with their chequing and savings accounts, they have an easy to use website and mobile app and it's FREE to withdraw cash at over 3,500 Scotiabank ATMs in Canada. Although they don't have any physical branches, I still find myself using all their services online and it's fairly easy to contact their call centre 24/7 if there is a problem.  There's free and unlimited debit transactions and pre-authorized payments with their no-fee chequing account and it's easy to transfer money between accounts. Also, they offer clients competitive interest rates on their various savings accounts including TFSA and US$ savings accounts.
Learn more about Tangerine bank with my full review.
The Stack prepaid MasterCard is the best way for Canadians to withdraw cash at an ATM in a foreign country. Why? Most banks in Canada charge about 3-5$ for an international ATM withdrawal. But Stack has NO domestic or international ATM withdrawal fees!
And since it's a prepaid card, it's easy to load as much money as you want (min of 50$) either by direct payroll deposit, Interac e-Transfer or bill pay. Plus, Stack regularly offers deals with many popular Canadian retailers to give you cash back so it can be used in Canada also!
Sadly, on February 1, 2022, the Foreign Exchange (FX) fees for the Stack Prepaid Mastercard increased to 2.5%. Each month, cardholders who spend a minimum of $350 CAD in purchases will be reimbursed their FX fees on up to $1,000 CAD of FX spend outside of Canada.
Note that you will need to download the Stack app on iOS or Android to use their service.  Click here if you want to get Stack and earn a free 5$ credit upon activating your card!
XE.com is my preferred website to check foreign currency exchange rates like USD/CAD and EUR/CAD. They show the mid market rates for each currency pair and also present a historical chart for the past day, week, month and year. XE offers international money transfers but I can't comment on their service since I haven't tried it. I prefer to use their app (iPhone, Android, and Windows Phone) while traveling to calculate and get a general idea of how much things cost in a foreign currency.
Credit score
Borrowell allows Canadians to check their Equifax credit score and report for FREE!! It's easy to check your credit score at anytime on their website or the Borrowell smartphone app for iOS or Android. Plus, they offer automated credit coaching tools to improve your credit score and AI-driven financial product recommendations.
I use Borrowell on a monthly basis to check my credit score, see any new credit inquiries and verify that my credit report is in order. It's a service I highly recommend and has helped me be confident and in control of my finances. So if you're interested in getting your FREE credit score, click here to sign up today!
With over 1 million members, Mogo aims to empower Canadians with simple and powerful solutions to help them improve their financial health. Mogo offers FREE monthly credit score monitoring which you can access on their website or the Mogo smartphone app for iOS or Android. On top of that, Mogo also provides FREE identity fraud protection to alert you of any credit inquiries on your Equifax credit bureau.
Also, Mogo offers the MogoCard, a prepaid visa card that helps members control their spending. Plus, for every card transaction, Mogo will plant a tree.
There are lots of other great features with Mogo, so check out my complete Mogo review for more details.
Miscellaneous
A Virtual Private Network (VPN) is an encrypted Internet connection allowing your computer or mobile device to connect securely to the Internet. NordVPN is one the best VPNs available as it ensures online privacy and protects your data while browsing the Internet. NordVPN won best VPN overall in 2019 and they have one of the best customer service in the industry. Plus, they have more than 5,200 servers across 62 countries worldwide!
I use NordVPN on a daily basis when I use the Internet to encrypt and protect my data. It's especially useful when traveling abroad as it allows me to connect to a Canadian server instead of a local one. Thus, I can still access my Netflix and my Canadian bank accounts without any problems.
NordVPN is a service I highly recommend so if you're interested in protecting your online data and privacy, click here to sign up today!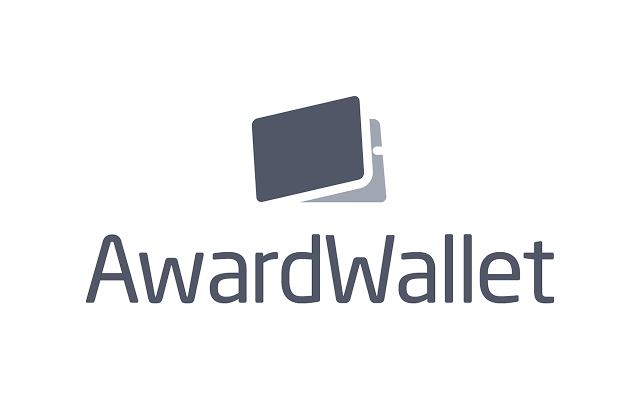 Do you have multiple frequent flyer and reward accounts and have trouble keeping track of them? Well, look no further than Award Wallet! This handy free website and mobile app allows you to manage in one place all your points/miles rewards programs and they support over 600 loyalty programs. For Canadians, Award Wallet makes it easy to keep track of the balance and expiry date of programs like Aeroplan, Air Miles, WestJet, Scene points, PC Optimum and more. It even sends you a warning when your reward programs are close to expiring so you can avoid losing your points and account closures!
 I use Award Wallet quite regularly and I can definitely recommend it to others who wish to keep track of their points/miles balances. If you're interested, click here to join and you'll receive 6 months of Premium Award Wallet service.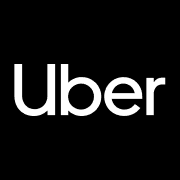 Uber is the world's most popular ride-sharing app available on iOS and Android. Once you enter your current location and destination, the app will tell you the duration and cost of the trip and when your driver will show up. After your ride is completed, it's not necessary to pay the driver directly as the payment will be processed on the credit card used on your profile. This makes Uber a great alternative to taxis as you don't need cash to pay and it tells you ahead of time the price of your trip. Although keep in mind that Uber is not accepted in every city of the world (like Playa del Carmen, Mexico) so it's best to double check ahead of time.
Feel free to sign up here to get 10$ off your first Uber ride! 
I have many online accounts for various services like email, frequent flyer accounts, social media etc and it's hard to remember of all my passwords. I now use LastPass, a password manager to keep track of all my passwords in one place. The free version of LastPass allows you to store unlimited passwords and the ability to auto-fill websites with your username and password making it easy to sign in. They also offer secure note storage and a password generator (in case you can't think of a new password). LastPass can be used on your desktop (Windows or MacOS), or via your preferred browser (Chrome, Firefox, Safari). Plus, they have a mobile app for Android and iPhone meaning you can sign in to your favorite websites on the go. Sign up today for 1 month of LastPass Premium and never forget your passwords again!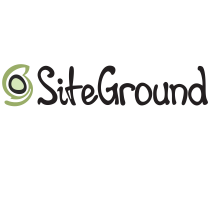 If your planning on creating a website, I recommend SiteGround as a web host for your website. They're highly rated and they're an official "WordPress" recommended hosting provider. SiteGround includes automatic upgrades, cPanel, easy 1 click WordPress install and built-in WP caching. Plus, they have 3 data centers in USA, Europe and Asia meaning it's easier to create a website for a global audience. Click this link to purchase SiteGround and create your own website.
---
Disclosure: Some of the links in this page are 'affiliate links.' This means if you click on the link and purchase the item, I will receive an affiliate commission. This is however at no extra cost to you. You'd just be helping me out